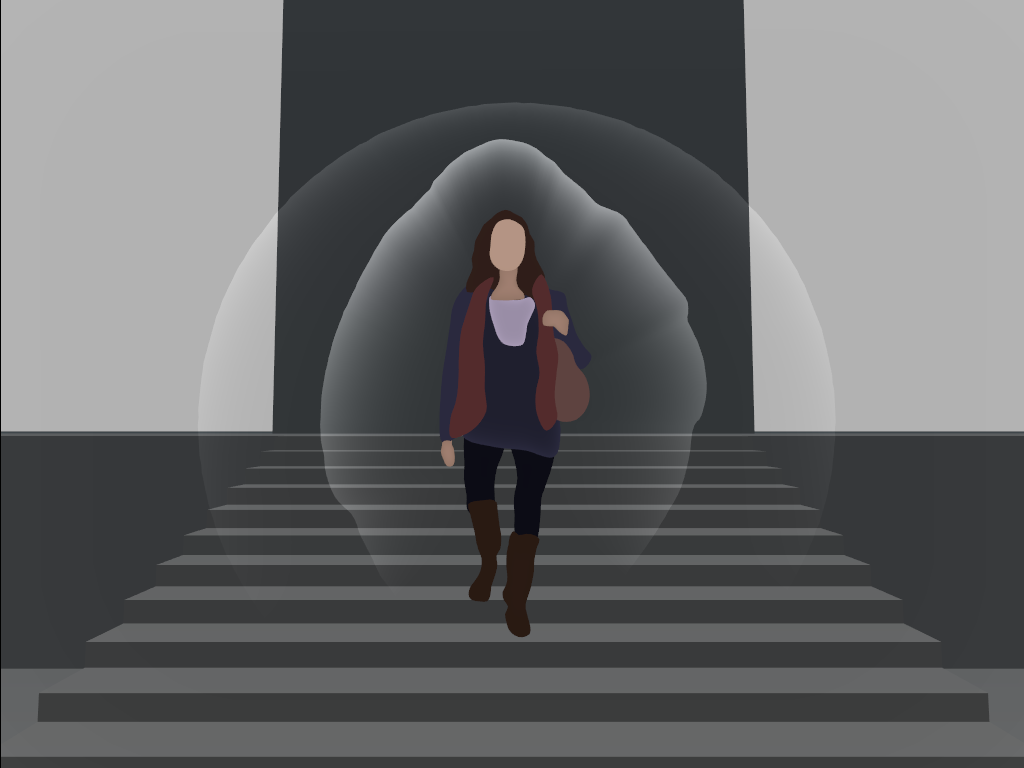 Psynchrony is a cinematic rhythm action game with a simple control scheme designed for multiple platforms. You play as Kay, a young writer whose path through life has come to a crossroads. In order to break free from the rigid rhythms of her daily routine, Kay must reach the center of her inner dream world and confront the shadowy figure who has haunted her since childhood.
With my MFA thesis project for the Interactive Media and Games Division of USC's School of Cinematic Arts, I wanted to prove the concept of a new kind of narrative immersion by fusing visual storytelling, music composition and game design.
I started this project with a goal for players to truly play as the protagonist of the story, Kay. Almost every action Kay takes is a direct result of player input. As her story unfolds, players become more and more in-sync with her motivations, and as her character grows, so too does the mechanical framework of the game.
Since graduating from USC, I have continued to make progress on Psynchrony while pursuing paid work and other projects. I have scripted new levels, developed more robust gameplay and authoring systems and animated new gameplay "shots" based off of footage captured during my thesis year.
The project is currently on hold, but a primary goal of mine is to one day fund a full production for Psynchrony - the sooner the better!